Add a credit card payment method
You can add a securely store a credit card payment method on your patient account by logging into the patient portal. Click Your Account in the upper right hand corner to get to your Account page. 
Below your name, you will see an Add Credit Card button: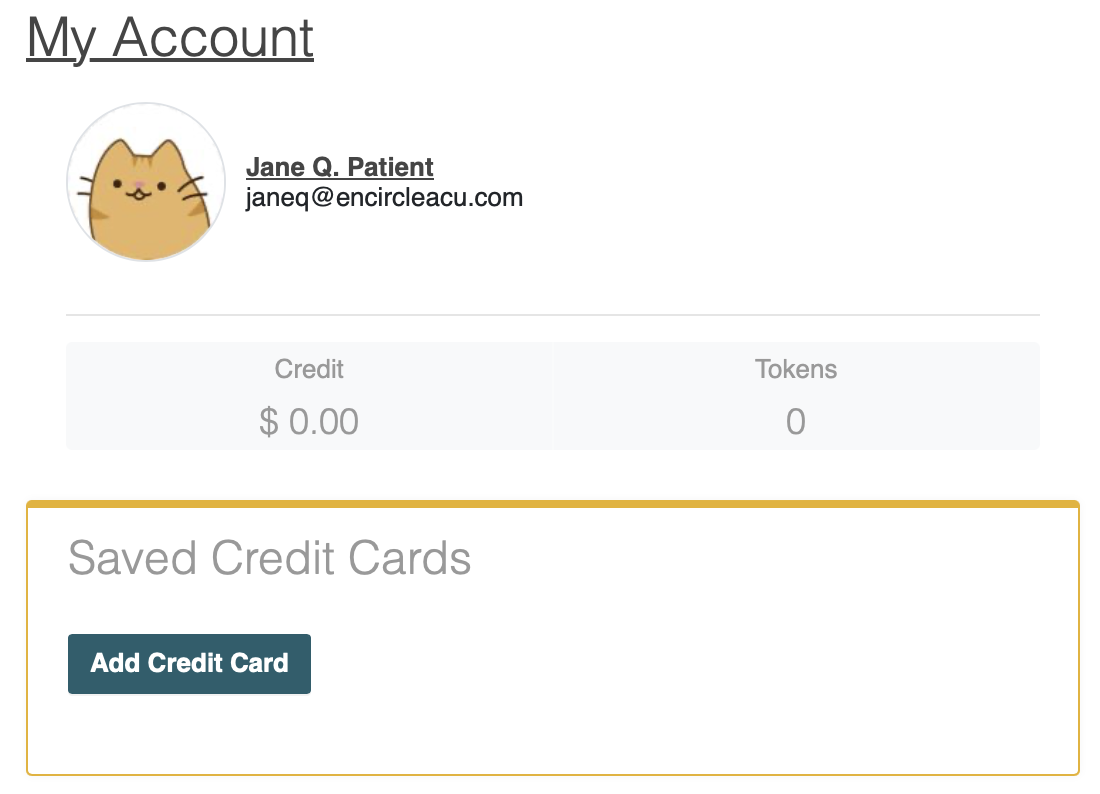 Once you click Add Credit Card, you can enter your credit card information: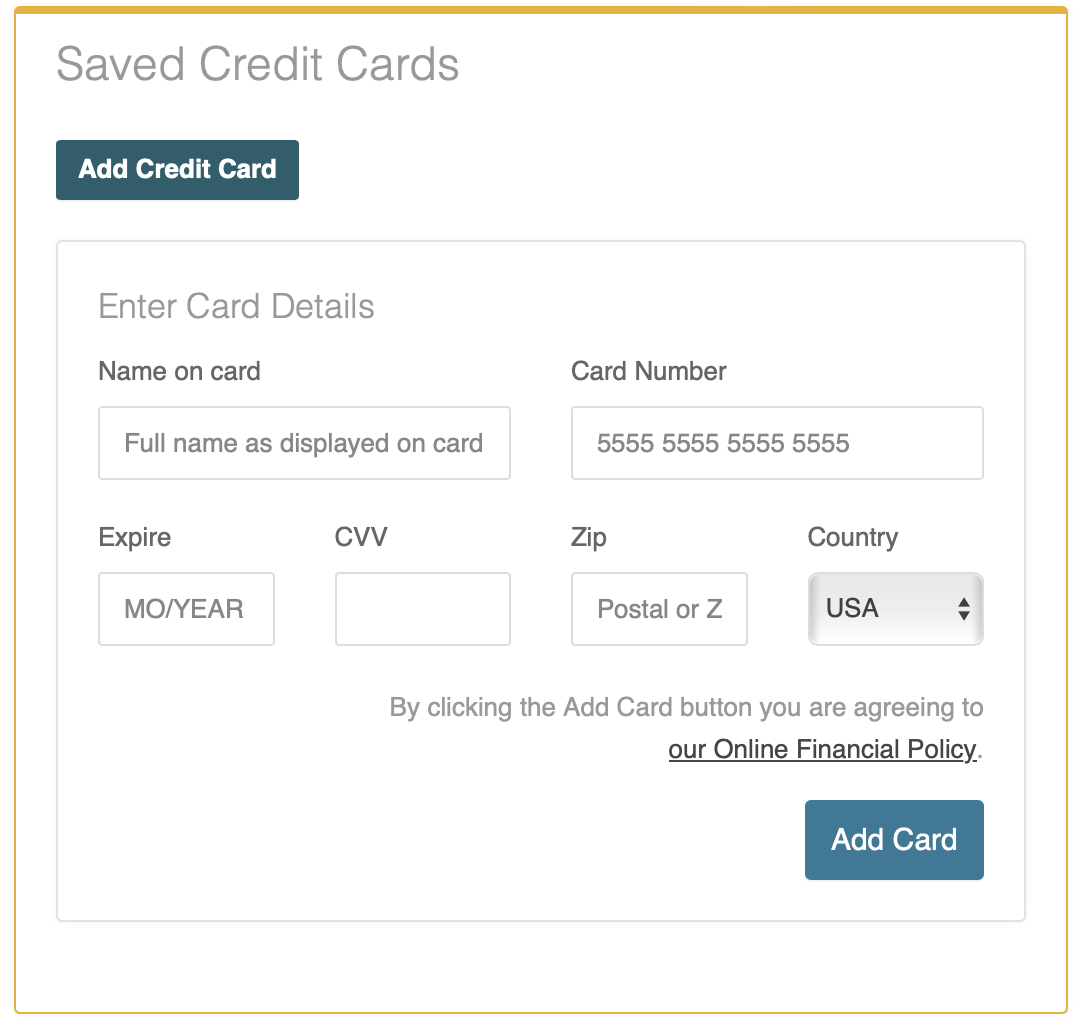 By clicking Add Card, you are agreeing to the clinic's Financial Policy. Click "our Online Financial Policy" to view the full policy.