Making an Appointment
First go to the date you want an appointment.
On the right top, under your login name there are three icons. Click the on on the left, the calendar icon.
This will open a calendar. The dates with available appointments will be highlighted. Use the left and right arrow at the top of the calendar to navigate between months.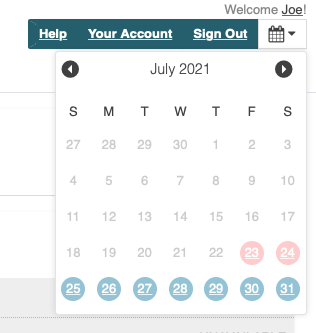 Click the calendar icon or outside the calendar grid to close the calendar.
Red dates indicate no availability. 
Location Selection
If there is more than one location you can navigate to the location you wish to use by selecting the location found on the left under the date.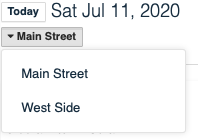 Choosing From A Block (practitioner)
A block is a range of time for one practitioner. For example 10:00 AM to 4:00 PM with Joe.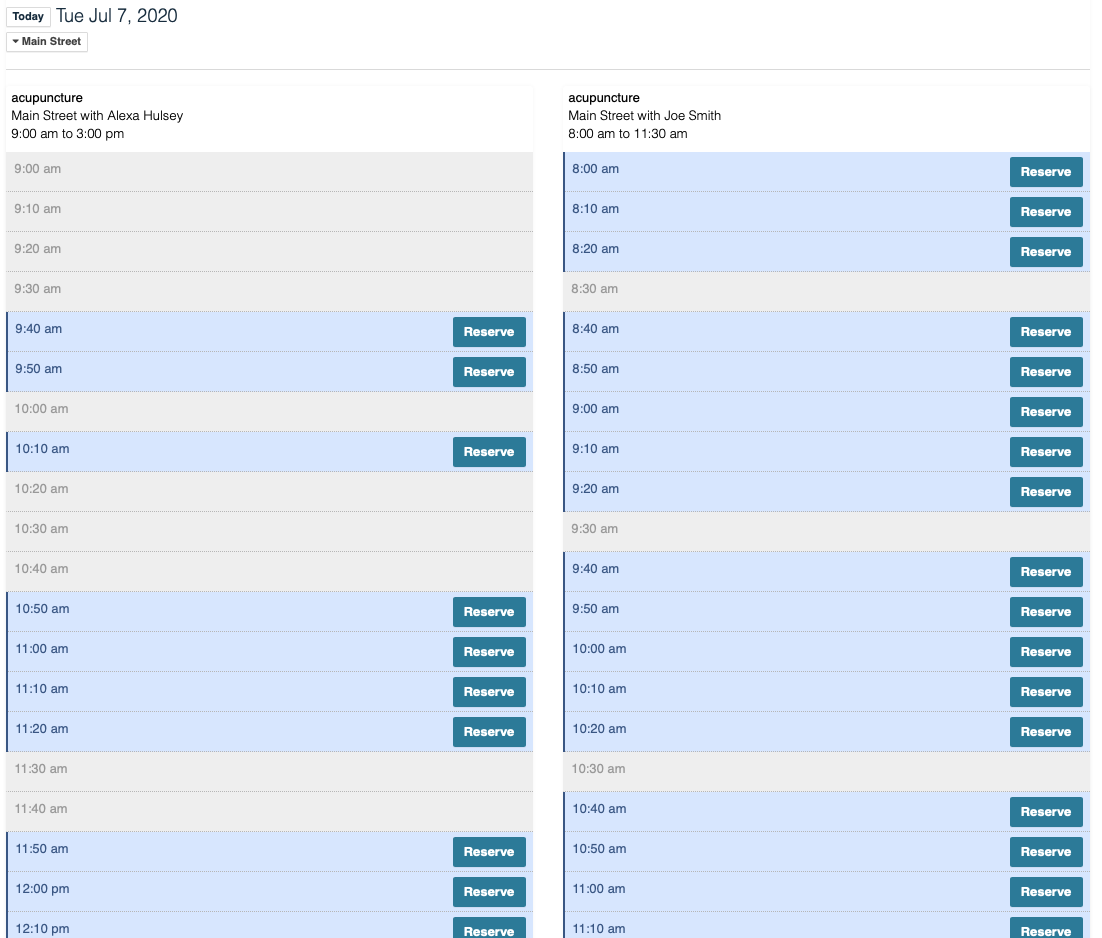 Click the image to enlarge it. On a mobile device the blocks will not be side by side.
Choose Your Appointment
Find the slot you'd like with a reserve button in it.
Click "Reserve"
Click "Yes" to confirm
It is yours!
No schedule for that day
If there are no appointments available on the day you are on on the calendar you will see a calendar to choose a date.