Intake Form Settings
You'll setup your intake forms from the Intake Settings page. There are three sections to complete when setting up your forms: Sending Intakes to New Patients, Intake Verbiage, and Intake Questions. 
Sending Intakes to New Patients
Check the "Send Intake" box if you want to automatically send an intake form to a new patient when they create an account. 

If you leave the box unchecked, you can manually send an intake form from the Patient Profile page.
Intake Verbiage
In the Intake Verbiage section, you'll enter any information you want the patient to read before they complete their intake form. This can include financial policies, privacy practices, etc. You'll also enter verbiage for instructions, completion, and the email that will be sent with a link to the form. Be sure to click Save Verbiage when you're finished.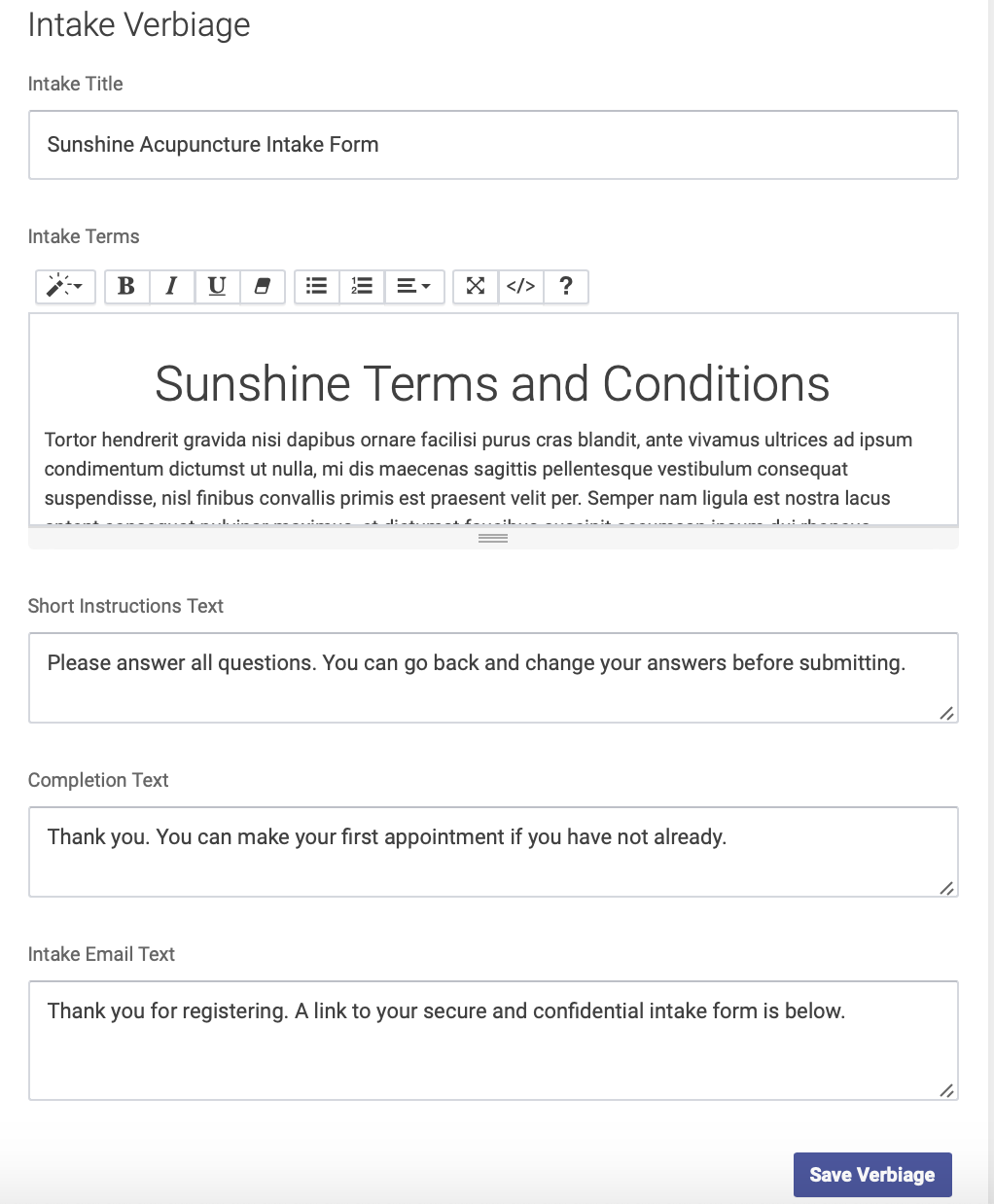 Intake Questions
In this section you'll add question groups and individual questions. You'll see two buttons below the Intake Questions header: Add Group and Add Question: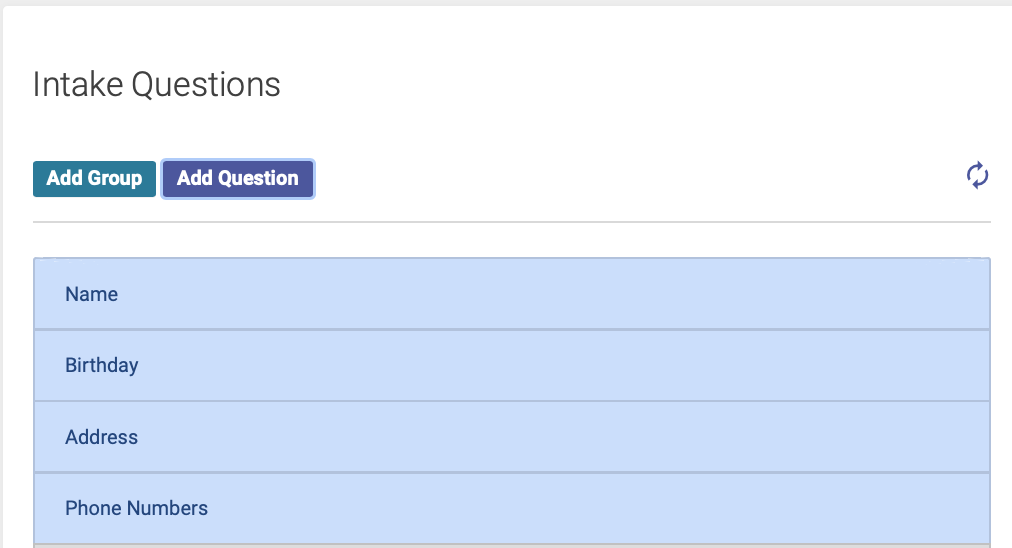 Question Groups
To add a group, click the Add Group button and a popup modal will appear. Enter your Group name and click Create Group. Your group is now saved.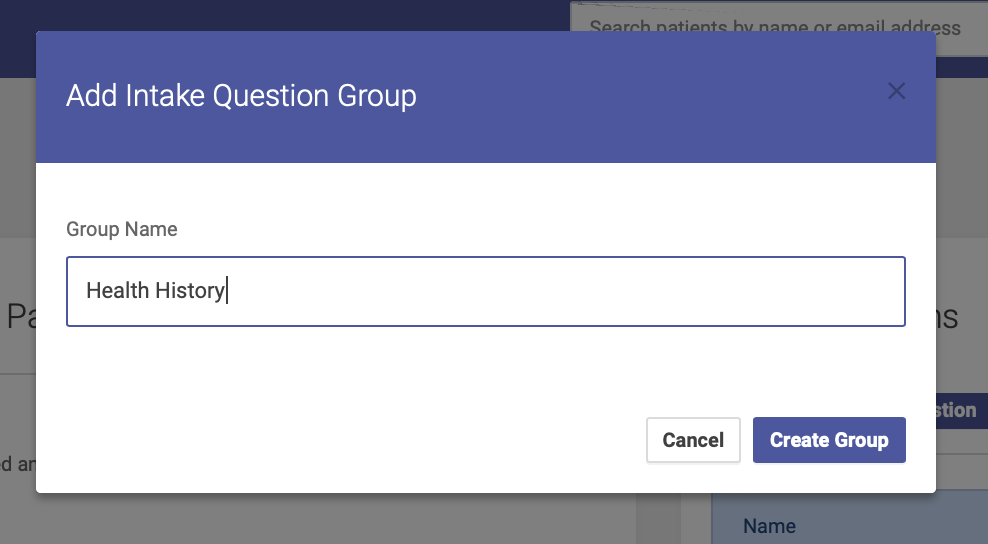 Add a Question
To add an individual question, click Add Question and a popup modal will appear. Enter your question title and detail, choose your answer field type, and assign your question to a group, if applicable. Click Add Question to save your question.