Issuing Refunds with Stripe
Any refunds and checkin reversals are recorded as a new transaction that has a negative value. You will see references to the opposing transactions in reports and logs.
If you issue a refund on a date after the original purchase, the refund amount will show on the daily report for the date the refund was issued. For example is a patient buys herbs on a Monday, and returns them for a refund on a Tuesday, the refund will show on Tuesday's Transaction report.
Issuing a checkin refund:
To issue a refund of a checkin, simply reverse the checkin. This will automatically refund the credit card used at checkin.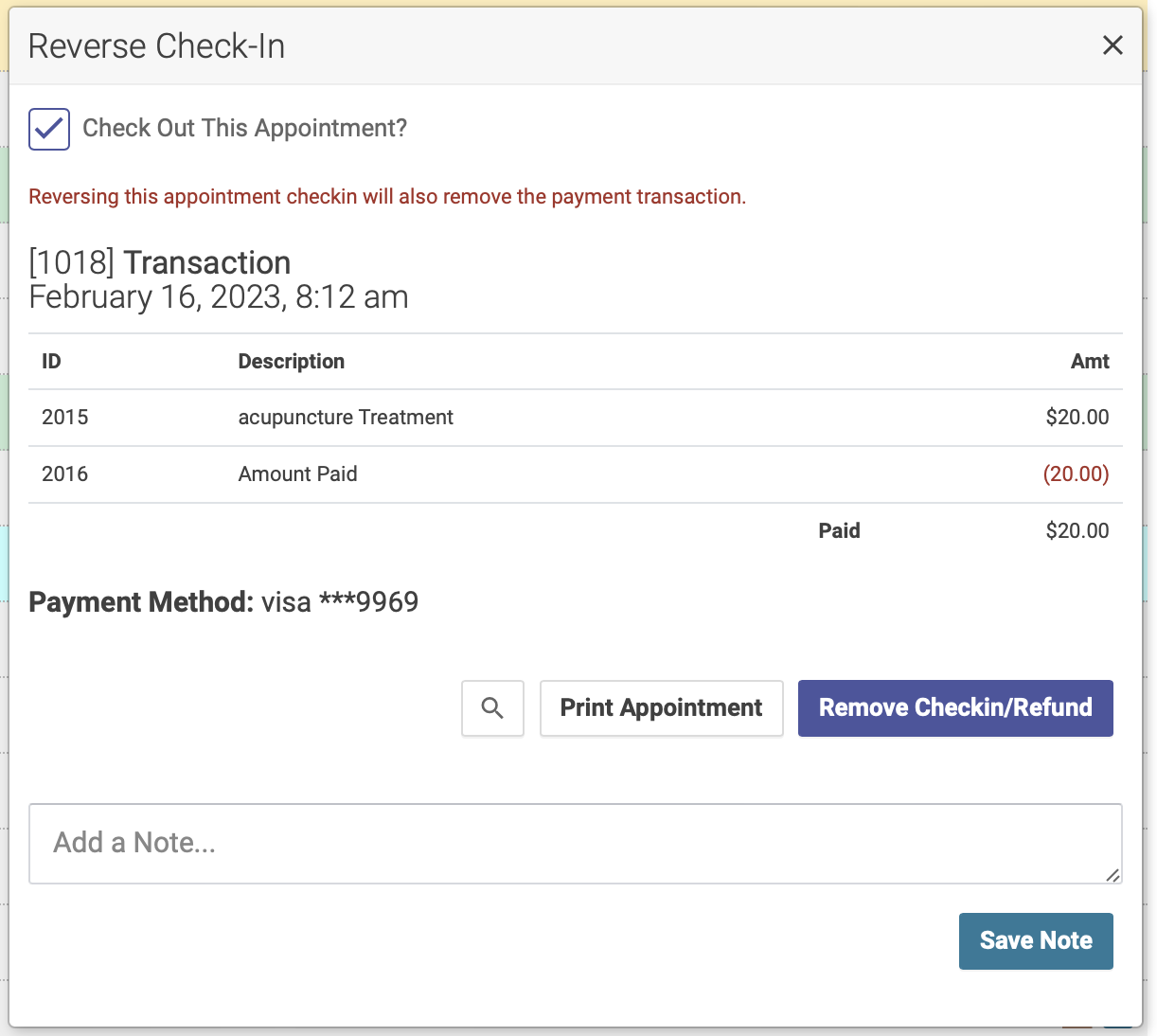 Issuing a purchase transaction refund:
You can issue a refund of a Purchase Transaction in two ways: via the Transactions list on the schedule or via the Transactions report. 
Via Transactions list on the schedule:
Click the Transactions list at the bottom of the navigation menu on the left hand side of the schedule page. Purchase Transactions will be in yellow. Simply click the refund button to issue a refund back to the patient's credit card: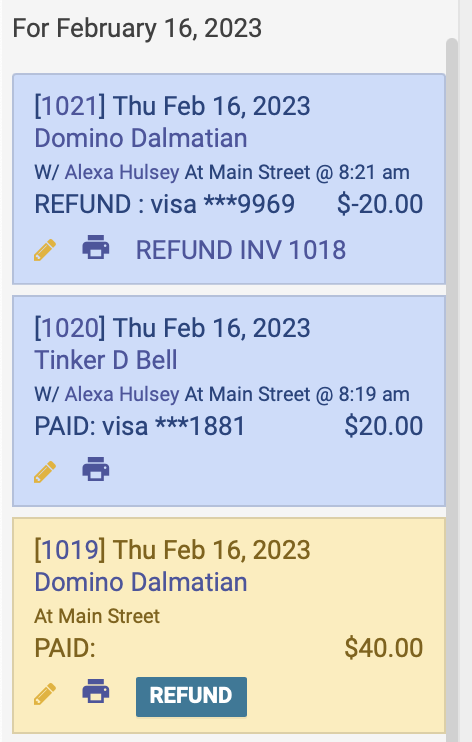 Via the Transactions report:
When you run a Transactions report, you'll see a Refund button option for any Purchase Transactions. Simply click the refund button to issue a refund back to the patient's credit card: