Users
To add or manage a User, click on the Users page from the main menu. 
Different user types have different permissions: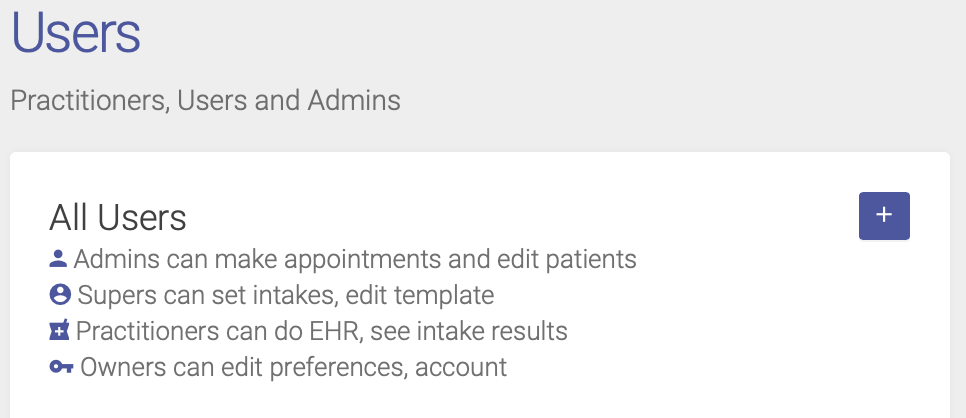 To add a user, click the plus sign, complete the information and click Add when you're done. 
To change user settings or to delete a user, click their name on the list of Users.