Patient Portal: No Available Indicator
There is subtle new feature on the patient portal that indicates days that have no available appointments. 
When a patient pulls down the dropdown menu the days with available blocks are still links. Days whose blocks are all full, therefore no appointments available, are red.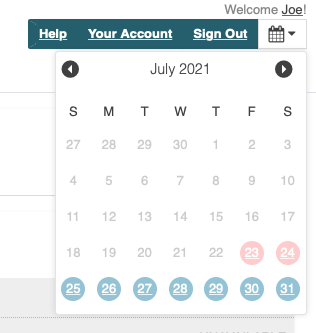 Page without any blocks
If a patient loads the portal on a day you are closed (no blocks) a calendar to choose a date replaces where the blocks normally show up.